The company's new framework for building decentralized applications removes the need for developers to build complex blockchain networks. The platform will also be used in-game as well as outside of games, creating a more seamless experience and opening up this technology to gaming companies other than Improbable.
The "web3 vs metaverse" is a debate that has been going on for a while. The SpatialOS developer, Improbable announced the "M²", which is an interoperable web3 metaverse.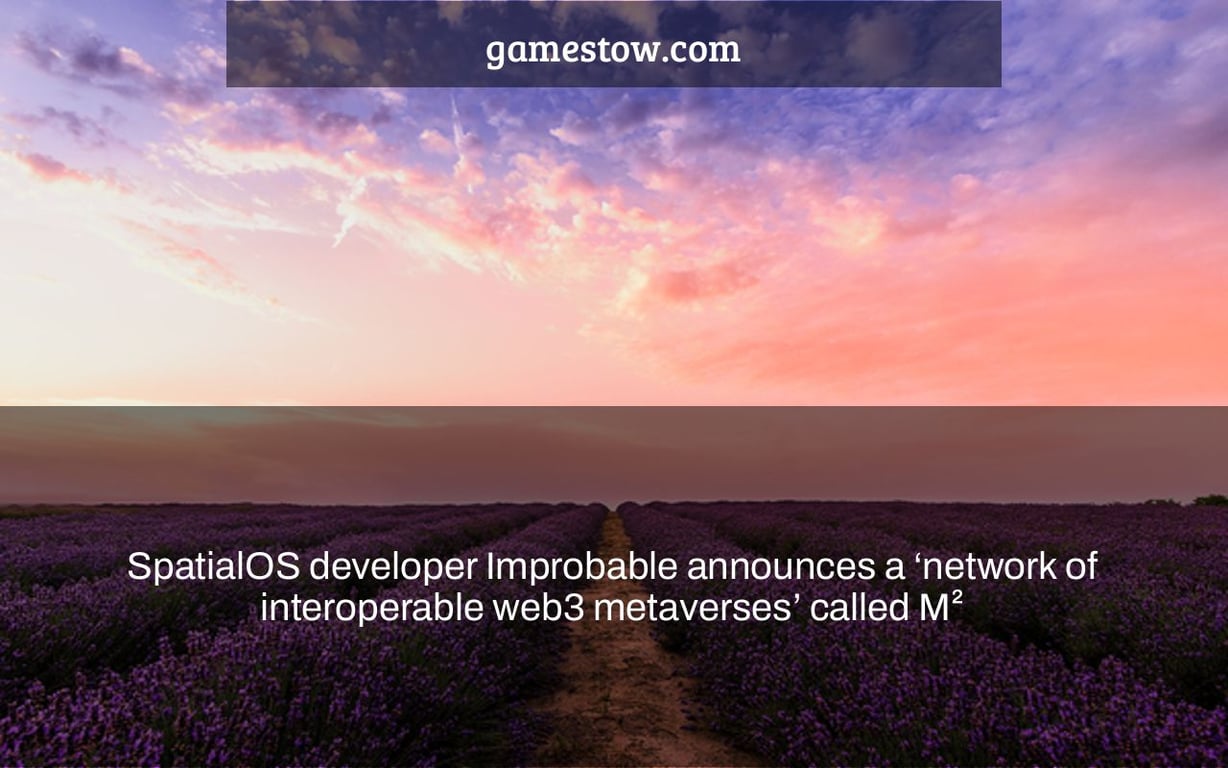 Remember back in January when Improbable, the creator of SpatialOS, conducted a survey claiming that a huge proportion of gamers and game developers thought a metaverse will be filled within ten years? Remember how Improbable referred to themselves as "a full-stack service provider for any organization looking to establish, or participate in, a metaverse project" with a knowing grin? Improbable has announced the development of M2 (MSquared), which is defined as "a network of interoperable Web3 metaverses driven by its Morpheus technology." Consider that marketing-styled poll to be all but verified today.
"The M2 network will integrate Improbable Morpheus technology with new services aimed at facilitating interoperability, digital asset transactions, and Web3 governance." Companies, existing communities, and fans in sports, music, fashion, and entertainment will be able to connect in dense virtual areas with unparalleled realism. The network is being built to allow for both current worlds and future initiatives to be integrated. M2 has been founded as a separate corporation by Improbable in order to better facilitate governance in collaboration with other enterprises and, ultimately, with the community."
The growth of SpatialOS, which can purportedly handle over 10,000 players in one tightly packed space and process over 350 million communication operations per second, is acknowledged in the release as a homage to Morpheus technology. The remainder of the release is the linguistic equivalent of financial institutions licking their saliva-coated forked tongues and gnashing their jagged teeth in joy, while Improbable has raised $150 million USD to make M2 a reality.
Improbable's ability to make things happen with their SpatialOS technology has been the exception rather than the rule: We haven't seen many SpatialOS games released, but we have seen several close down, such as Nostos and Worlds Adrift, but Zenith remains online (the upcoming Fractured Online is also using SpatialOS but is yet to fully launch). Otherwise, the history of SpatialOS is filled with games that failed to debut, faded from view, or otherwise abandoned the technology.
Advertisement
The "difference between metaverse and internet" is that the "metaverse" is a virtual reality that exists on a computer, while the "internet" is simply an online network of interconnected computers.
Related Tags
metaverse interoperability
open metaverse interoperability group
metaverse interoperability projects
web3 virtual reality
metaverse medium