Into the Echo is a survival-horror game that has been in development for nearly four years and recently released on Steam. The developers of Into the Echo, Tristan Moore and Grant Karpenko, discuss community progression in their interview with Gameranx.
In an interview with Into the Echo, the developers of "how to interview someone" discussed time travel, 'hub-and-spoke' leveling, and community progression.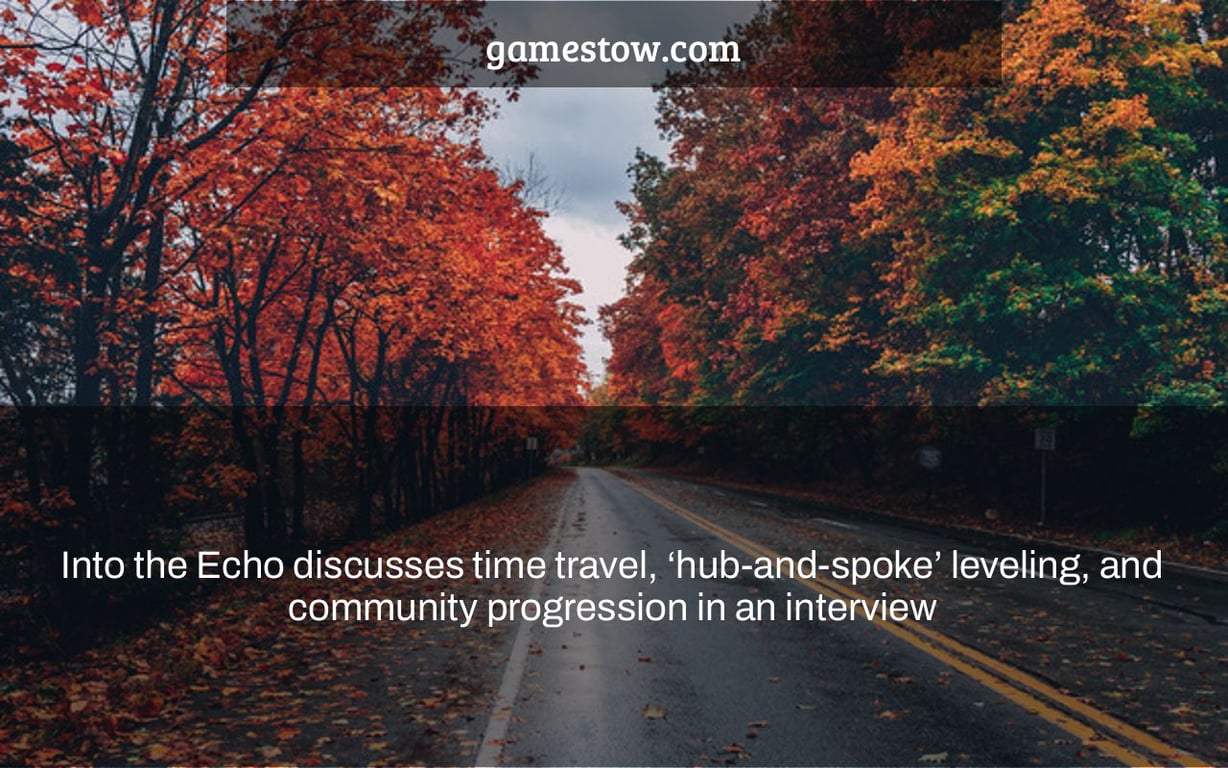 Last August, we learned about Into the Echo, a time-traveling MMO from Canadian developer Etlok Studios that promised features like a focus on character uniqueness and shared advancement mechanisms that rely on those many character types cooperating. With the exception of a teaser video and some pre-alpha testing this past December, the developers released a lot of big talk but few particular specifics. We now have additional information about the game's mechanics thanks to a PCGamesN interview with executive producer Akshay Kolte.
Kolte praises Echo's "hub-and-spoke" growth system, which employs advancement branches linked to things like a plot, crafting processes, and even unlocking talents. The progress of each spoke is measured in milestones rather than numbers, and players may pick which spokes to pursue and in what sequence. The goal, according to Kolte, is to eliminate the necessity for XP-based leveling and eliminate players' desire to reach level cap as quickly as possible.
In terms of the game's community progression gameplay, these objectives might be as broad as global objectives requiring thousands of people to contribute, or as narrow as interdependence to achieve personal or guild-level objectives. Kolte does point out, however, that the developers are attempting to make these systems operate without requiring forced social engagement.
Naturally, the discussion brought up the game's general time travel hook, which involves players using the power of Qen to tap into echoes – ripples in the flow of time created by previous events – and experience the past for themselves. A same area might have several echoes, and moving across time is characterized as a ritual experience. As previously stated, the developers have looked into the game world's history going back millions of years.
The interview also reveals an action combat paradigm focusing on swappable fighting styles and a lack of open-world PvP, however PvP between teams, guilds, and factions is planned. Players will be able to compete with one another in methods other than fighting, according to Kolte.
Into the Echo's Twitter account noted that its next pre-alpha test is coming soon and that "really big news" is on the way. For now, the interview provides some previously missing insight into what this MMO is looking to achieve.
Advertisement
Related Tag
questions interviewers ask