As always, the team is working hard to deliver updates that make Elyon a better game. One of those changes is an upcoming February server merge as well as Lunar New Year event and season pass patch. Check out what's in store for you next month!
The "chinese new years" is a time of celebration and feasting. In the Elyon game, players have been given gifts to celebrate the Lunar New Year event. Season Passes are also available for purchase on the store.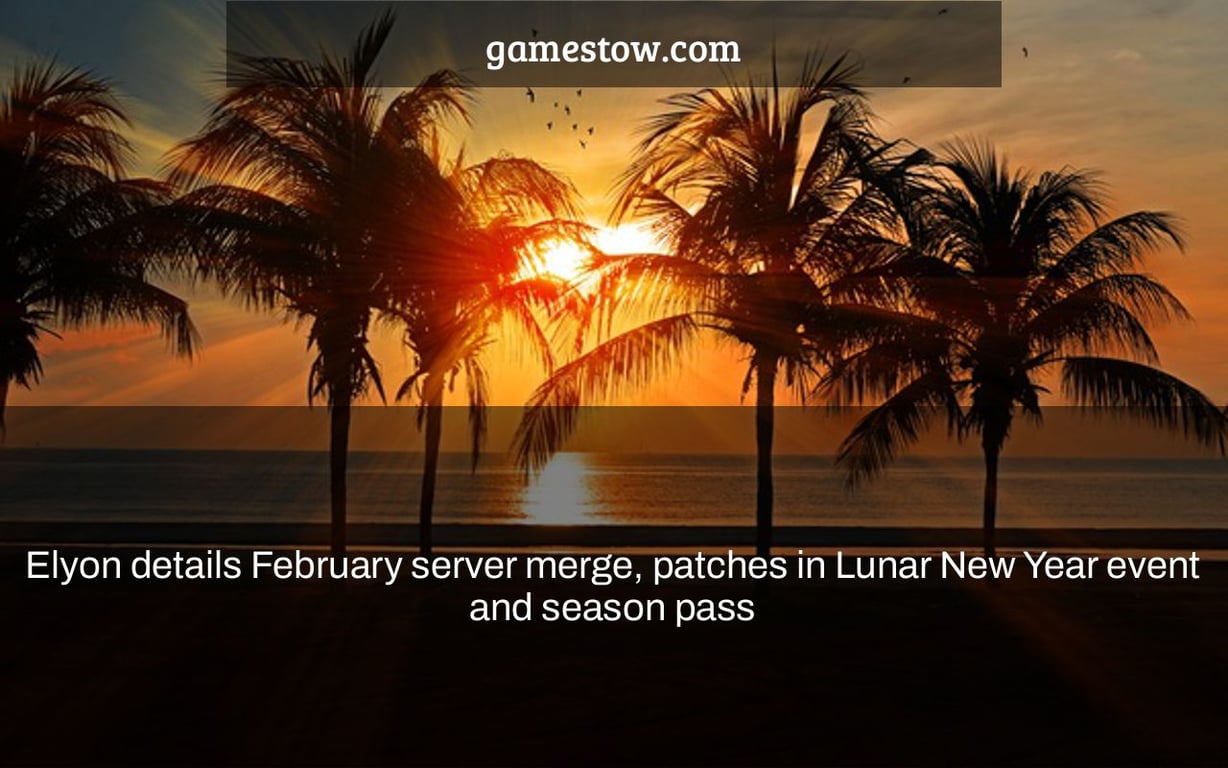 There are a slew of reasons why your character could be terminated when Elyon's servers combine on February 16th. Do you have more characters than there are slots in your game? Before you can log in, you'll need to remove some of your characters (and hopefully you already sent items to other characters). Do you have a character from the opposite faction on the same server as you? If they haven't progressed far enough in missions, the character may be removed. Certain missions will be removed if they are in progress. That's fantastic!
Of course, you have until February 16th to prepare for all of this, including details on how player storage space will be respected, how housing will be kept (it won't), and how the entire clan structure will evolve. Check out the whole overview whether you're a player with a lot of characters on different servers or just one in the game; all of these changes will influence you regardless of what you concentrate on.
In other Elyon news, the game's Lunar New Year event is now live, and the Elyon Pass is now available.
"The Elyon Pass is a brand-new system that rewards you for accomplishing certain in-game tasks. There are two types of rewards available: free and premium. Items on the Free track are accessible to all players, while those in the Premium track need the purchase of an Elyon Pass Premium Ticket from the Ruby Shop to activate. From the start to the final day of the month, the reward cycle is always dependent on the current month. Premium Elyon Pass Tickets are only valid for the month shown on the ticket. […] The centerpiece of Premium Elyon Pass for February 2022 is a new form of Luminus: Andromeda Constellation (Grade 1)!"
Maintenance has been completed.
The maintenance is now complete, and the servers are available again.
Patch notes may be found here: https://t.co/SCQTRbbhzb Update on Ruby Shop: https://t.co/RElkJEk3SV
Please accept my heartfelt gratitude for your patience. Elyon is a great game to play.
— Elyon (@Elyon_thegame) January 26, 2022
Advertisement
Related Tags
2021 lunar new year
lunar new year 2022
what lunar year is 2021